NYC Video Production
Dreambox Productions is Jim Chan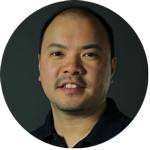 Based in Manhattan, I offer NYC Video Production. I create HD videos for various commercial businesses, news & media outlets, non-profit institutions as well as artists, entrepreneurs, authors, and other public personalities. My work includes corporate videos, commercials, web videos, live-streaming, training seminars, interviews, presentations, event coverage, and producing product/news magazine stories.
I can help you with your project and see each step towards a successful production.
I am available to work in any building in New York City. I carry standard general liability insurance. I also operate a video production studio. Contact me to discuss your needs.
---
Featured Work
A promotional video for
ClickZ Live
, the world's leading digital marketing conference for marketers. 11 global event across two continents, 500+ speakers and over 5,000 digital leaders from more than 50 countries.
For The Youth Development Institute,
Beacons (afterschool program)
from all across the country share their unique stories of how they affect change and impact a community during a two-day national conference.
A promotional video for
Vuly Trampolines
featuring Olympic Athletes at the 2016 Toy Fair Jacob Javits Center NYC. To the delight of onlookers, they demonstraated their skills while highlighting features of the new Vuly2 trampoline.
---
Recent Clients